iConnected
The next edition of our employee newsletter is coming soon!
Featuring a look back on 2019, charity news and much more.
Once available, copies can be downloaded from the intranet!
Charity
Our 2019 chosen charity is
Headway is the charity that the IPRS Group has chosen for 2019. We are supporting across the UK as well as locally near our HQ in Suffolk. Headway is linked to IPRS staff members in one way or another and aside from that, do such incredible work for those with brain injuries. We are looking forward to another strong year of fund raising.
Go to our Just Giving Page to donate!
Keep an eye on your emails for updates or email the Charities Team if you have a fundraising idea.
Thank you!
We would like to say a huge thank you to everyone who donated to our 2018 chosen charity of the year, Great Ormond Street Hospital.
We managed to raise over £12,000 in 2018 (£7,000 over our target!)
We had several employees who have been touched by GOSH for one reason or another, both with people they know or directly as a patient so know the great work they do as pioneers of children's hospital care.
In 2018 we held various raffles, auctions and charity events to raise as much as we could for GOSH. Amongst other challenges, the team took part in the Thames Bridge Trek: a 25km hike through London, taking in unrivalled views of the skyline across 16 majestic bridges!
1000 Companies to Inspire Britain
IPRS Health's parent company, IPRS Group, have been included in the London Stock Exchange Group's 1000 Companies to Inspire Britain! Recognised for the enormous potential for innovation, growth and job creation!
So a huge thank you to everyone for helping us to achieve this.
Awards
IPRS Health are delighted to be named winners of the 2019 Customer Care Award at the East Anglian Daily Times Suffolk Business Awards!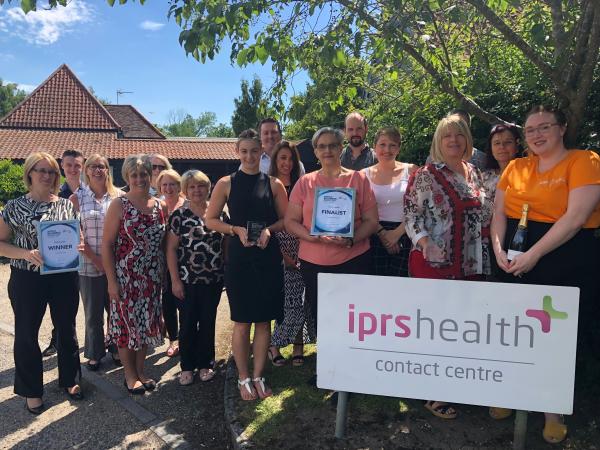 We were also finalists in the Best Large Business category 2019.
Well done to everyone involved!
London Marathon Walk 2019
On 28th September 2019, a brave team from various parts of IPRS came together to walk 26.2 miles of London's streets – including past marathon runners, some keen walkers and some who have never dreamed of the distance – in their quest to raise as much as possible for our chosen charity for 2019, Headway!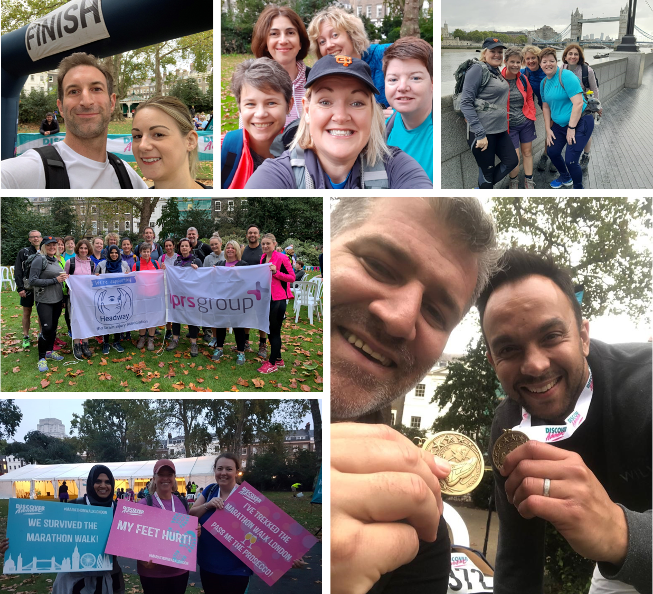 The walk took in some of the great sights that London has to offer with the team passing Regents Canal, through Camden and Kings Cross, along Hyde Park from Kensington and then into Chelsea.
Ben Beckwith, Wellbeing & Workplace Services Lead and Physiotherapist at IPRS Group, said "I know that there were some tired bodies and exhausted minds, but it was a fantastic effort by a team of walkers, some of whom had never considered completing such a distance.
Everyone who attended the event managed to walk over the finishing line, and the total raised reached over £4000!
Congratulations team!